A big and beautiful gathering to celebrate Christmas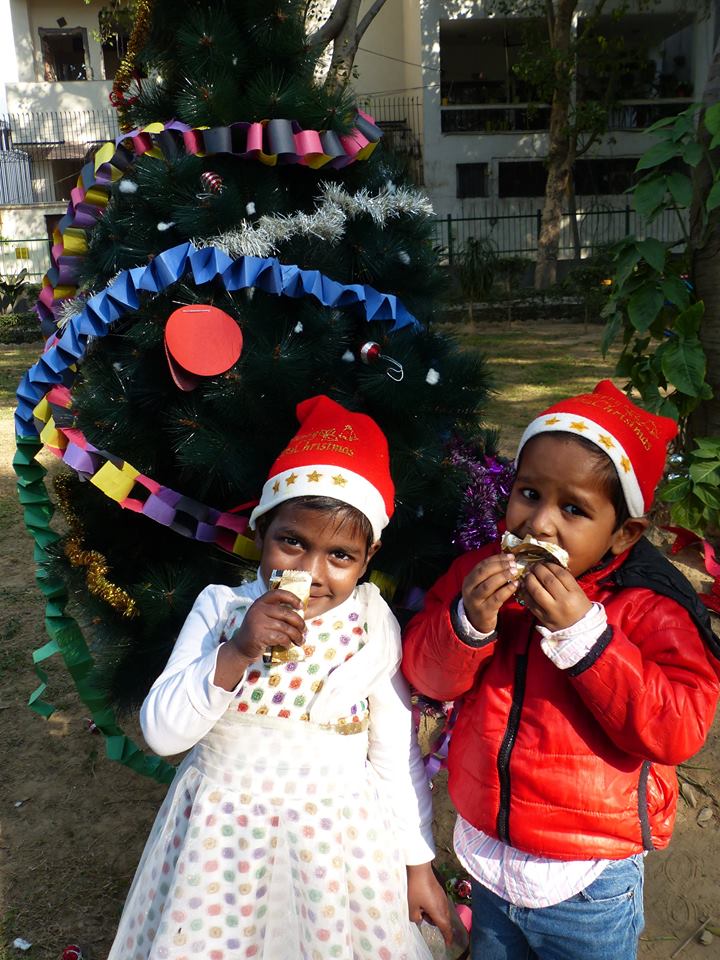 Saturday, December 23rd. The bells rang a little ahead for TARA. On this special day's agenda: lunch in the park near TARA Girls! The dishes were delicious and all children enjoyed this moment of happiness.
10 activities were organized. As a team, they enthusiastically engaged in games requiring various skills and mutual help. The hint of competition among the teenagers never hindered their kindness towards the youngest. Time was running out. It was necessary to act quickly. We had to do well. It was necessary, not to be stingy with efforts before the bell rings.
After effort comes comfort: following a soft landing, Santa appeared on the lawn. The gifts abounding in his trunk, he sat heavily on a chair. The children were facing him with lots of "TARA" in their eyes. One by one, the big red guy called them. Some ran and threw themselves into his arms. Others were frightened by his long beard and his large body. That Santa Claus was a bit overweight.
The gift-wrapping paper was soon torn by the eagerness of the children. Everyone had to discover as quickly as possible what the reindeers had brought them. All were delighted: Santa had responded to the requests on the list duly drafted by all TARA's home. Even the staff was spoiled, and they deserved it. The year 2017 was beautiful but exhausting!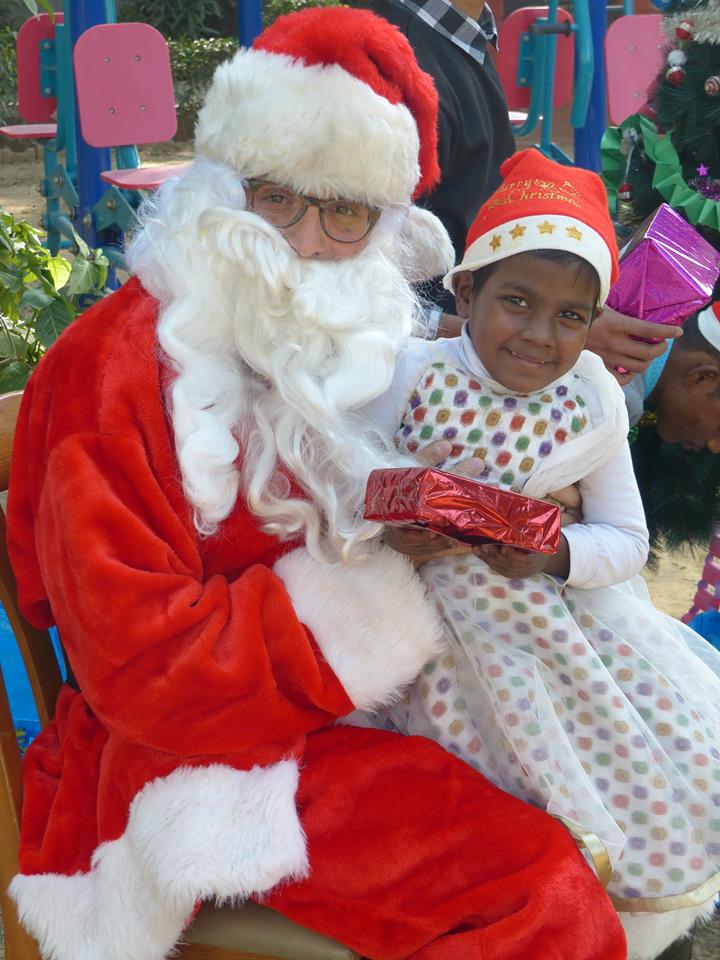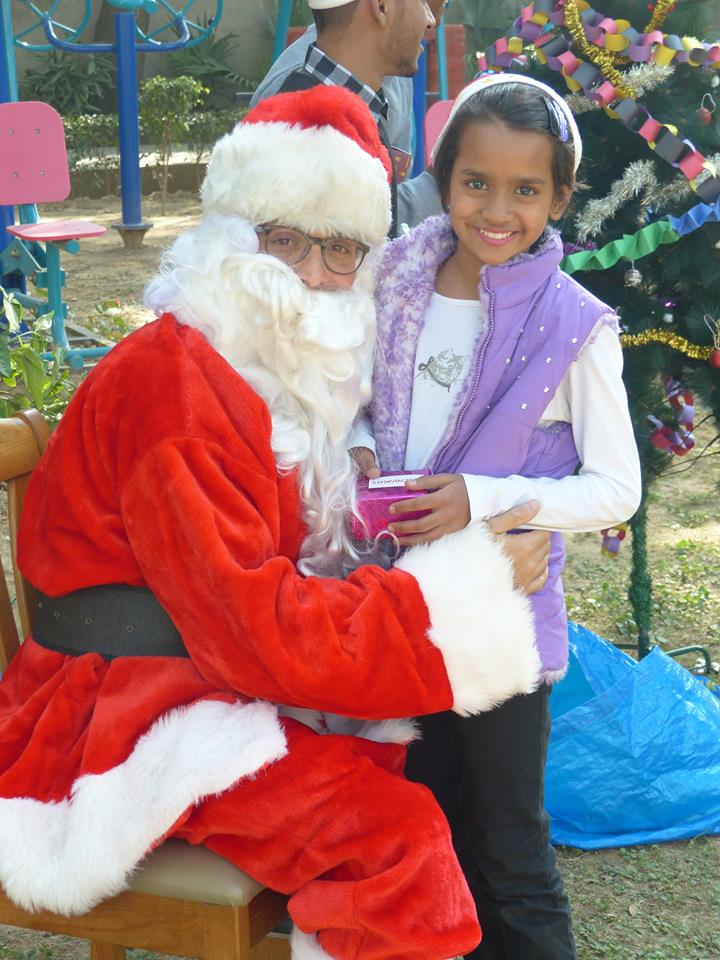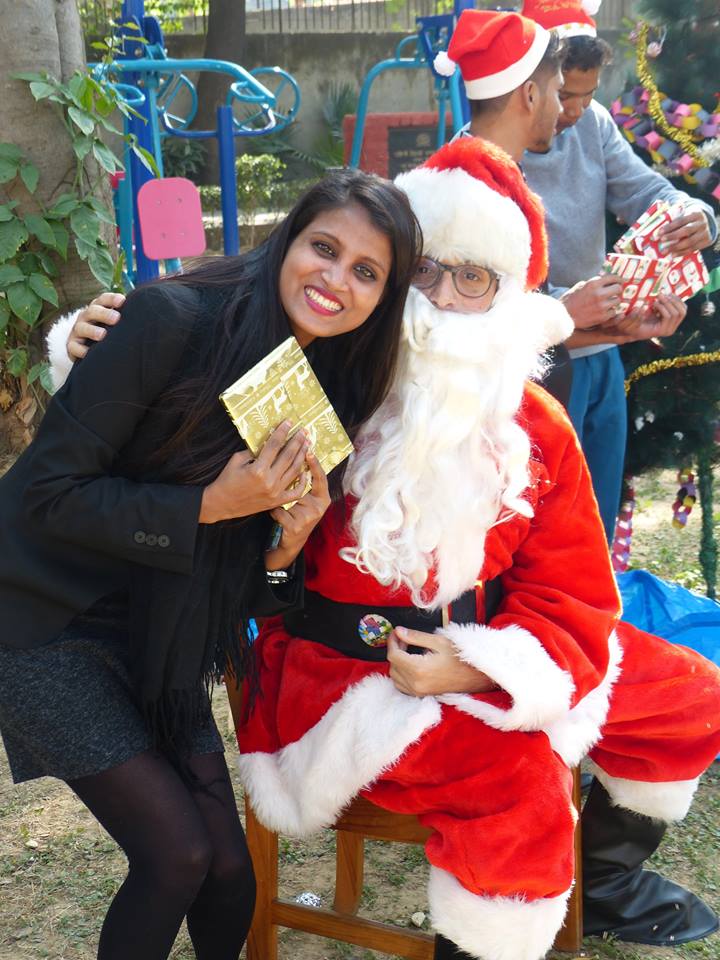 This bustle had made everyone hungry. Due to his intensive delivery schedule, Santa left as quickly as he had arrived and the lunch began. The Tots, sitting in a circle, waited patiently for their plates while the others, just as hungry, rushed to the buffet to enjoy the delicious Indian menu cooked for the occasion. Conviviality and a warm family atmosphere prevailed. Once sited, some of the children continued to play, others just slept in the sun.
This successful Christmas illustrates a singular year. Like Santa's hood, the year 2017 was extremely full with twists and turns, exciting events and innovative ideas. TARA is growing at a fast pace and this year has been a defining moment. We ended it in the most beautiful way. It's done. The magic of Christmas has operated. Back in the homes, the children make a point of prolonging the effervescence. 2018 is coming ahead; we are looking forward to it. And we take this opportunity to wish you all health, happiness and success!
We let you enjoy a video that traces in images this wonderful Christmas.
Posted on 29 December 2017