Interested in jobs in an NGO in Delhi?
Join TARA's team and place your skills at the service of social justice!
You will have the chance to work with a multicultural and devoted team within a human-scale NGO in Delhi and will discover a rich and dynamic work environment. You will see the immediate results of your work by watching the progress of the children, and will probably learn as much from them as they will from you!
Working in an NGO will enrich your professional experience and you will participate in TARA's development by contributing to its actions and helping it expand its impact without compromising on its quality.
Volunteering and Internships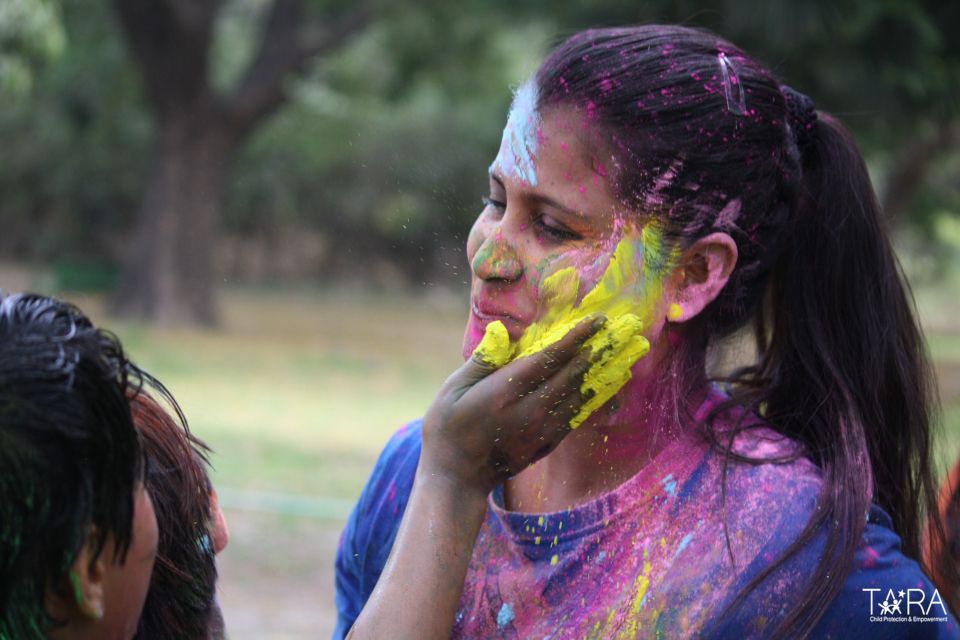 If you wish to work part time or to commit for short term assignments in an NGO in Delhi, consider joining us as a volunteer/intern in TARA! We immensely value the commitment of our volunteers, whose skills, ideas and energy delight the children and enrich TARA's work.
According to your status (volunteer/intern), skills and wishes, your impact at TARA can be diverse: workshops and activities with the children, supervision of outings, medical support, fundraising missions, etc…
TARA offers missions of three months minimum. We believe that that it is the necessary duration to fully understand the scope of the Homes and to appreciate their impact. Besides, we work with traumatized children who need some time to open up! Because the emotional stability of the children is a priority, we have established a volunteering policy: regularity, minimum age of 22, fluent English. Volunteers/Interns do not receive compensation and shall pay for their travel and accommodation expenses.
If you meet these criteria and are willing to volunteer in TARA in Delhi, please send us the application form below along with your CV and a cover letter.
Jobs
Jobs in an NGO require strong adaptation skills, multi tasking and a real commitment. Working in a small scale NGO is demanding in terms of time and energy.
The children we rescue come from situations of extreme vulnerability and have often been through multiple abandonments before being placed at TARA. In order to ensure their emotional stability, it is fundamental that adults around them are available and commit for a minimum of one year.
We regularly open positions in different divisions at TARA, have a look at our vacancies if you are looking for fulfilling jobs in an NGO in Delhi.