SUPPORT FAMOUS NGOs in South Delhi
Being the sponsor of a child in Delhi, becoming a volunteer or joining our team in India, are all important initiatives that contribute to the proper functioning of TARA. But not everyone has the opportunity to do this long journey to India, nor the possibility to commit financially to sponsor a child in Delhi.
Great news, there are other ways, just as decisive, to support us: have you ever considered organizing a solidarity race in the school or high school of your child? Or organize a specific event related to your passion? Or become an ambassador of our NGO?
TO CHANNEL A PERCENTAGE OF YOUR PROFITS TO TARA
Are you launching a product sales activity? Would you like to give a percentage of your sales to NGOs in South Delhi like TARA? We work with companies and artisans who market stones, tea, cosmetics, art and who donate a percentage of their sales to TARA through various initiatives. Here is the list of companies and craftsmen who today support us under this model:
Please contact us to discuss this further.
RUN FOR NGOs in South Delhi
If you have children going to school, the idea may be familiar to you: running is an excellent way to support an international humanitarian organization like TARA. It is common in French primary schools and colleges to organize charity races, where the pleasure of surpassing oneself is combined with a solidarity approach. This approach resonates particularly with our action: it unites parents and children in the effort and the donation, and it reflects the trusting relationships we build between the children of TARA and the adults who help them to thrive.
Since the French Marcel Pagnol College has paved the way, we are therefore prepared to help schools that wish to support us in this way. If you plan to organize a solidarity race, we can provide all the necessary equipment to organize the race: race bibs, passports where will be written pledges, explicative note of the passport, explanatory letter to the parents and the bank references of our association.
Please, feel free to contact us so we can help you organize your solidarity race. We truly appreciate your interest and we will be honored to be supported by your school or even to develop longstanding relationships between you and TARA!
Become an Ambassador of TARA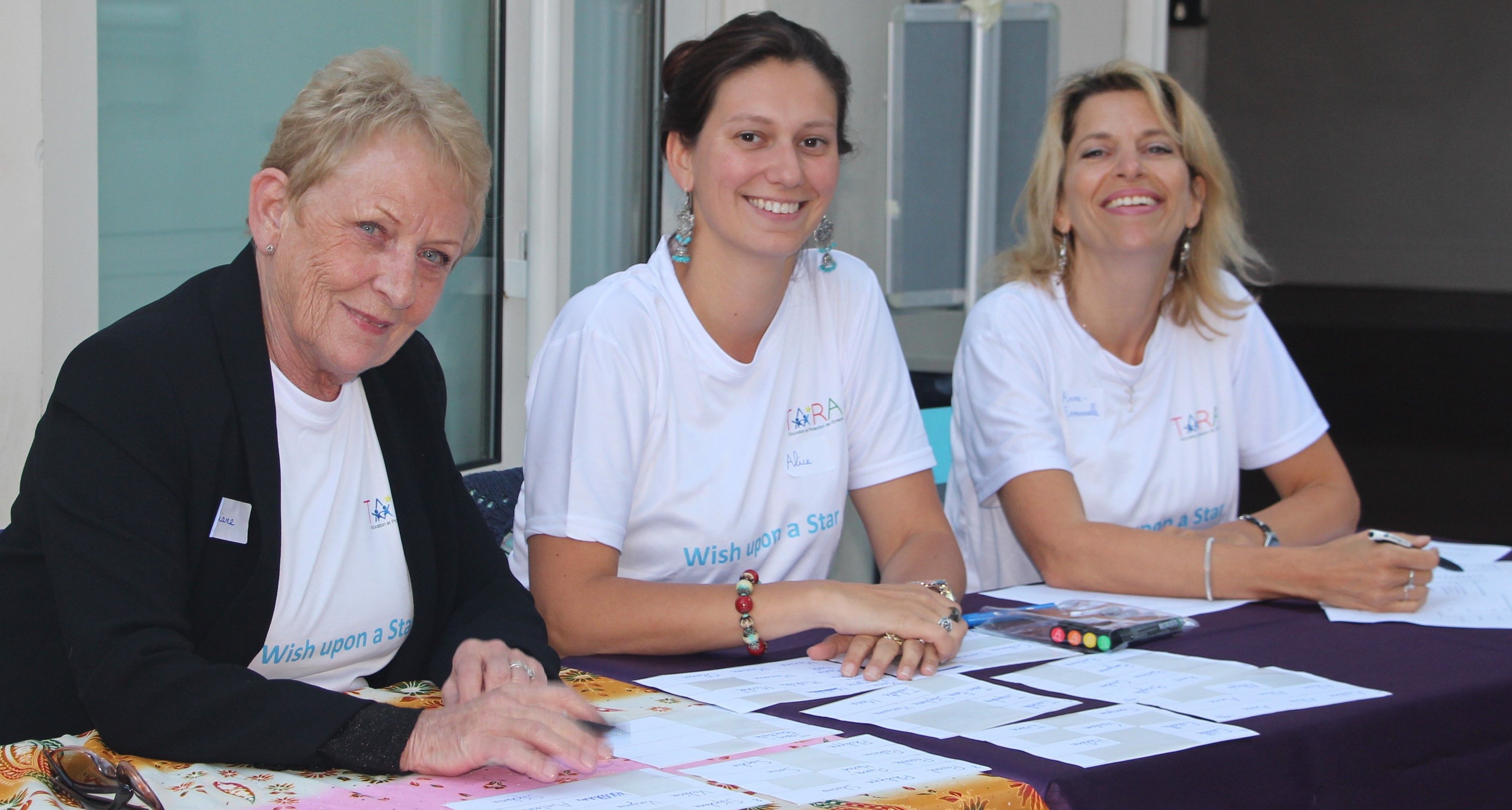 Word of mouth is the best way to publicize our actions and allow us to expand our scope. These stories are the most beautiful narratives that one can share, with a special touch of freshness and spontaneity. Supporting the cause of TARA\'s children involves these personal and local initiatives: becoming an ambassador means simply promoting TARA around you.
How to get it done? Whether giving a minute of your time or hours, possibilities are numerous. It can be:
To relay some of our messages on social networks
To put us in touch with the company you're working with if they want to develop their CSR activities
To gather your circle of acquaintances to talk with them in person about sponsorship and other support options for TARA
To hold a stand at a Christmas market in your town and sell small TARA Indian items
To sell pancakes and cakes during different events for the benefit of TARA
To organize events related to your passions: yoga classes, cooking, etc. and donate the funds to TARA
We can provide you with all the necessary tools: by-products (mugs, magnets, books), leaflets, kakemono. Not forgetting of course, explanations about what we daily do to save new children and offer them a decent life.
The children of TARA live in South Delhi and you, their supporters, are everywhere. Thanks to you, we can raise awareness and new children can be hosted. Making a real difference for a child is possible, simple and even rather nice!
ORDER THE SOCIAL BOOK WORK IN 42 OBJECTS
Created by Marl Doel, this book has been written by social workers who describe social work through objects illustration. The return on sales revert to TARA projects. To order from :