Impact Study
Since 2016 TARA conducts an impact assessment every year.
Key findings of our impact study 2020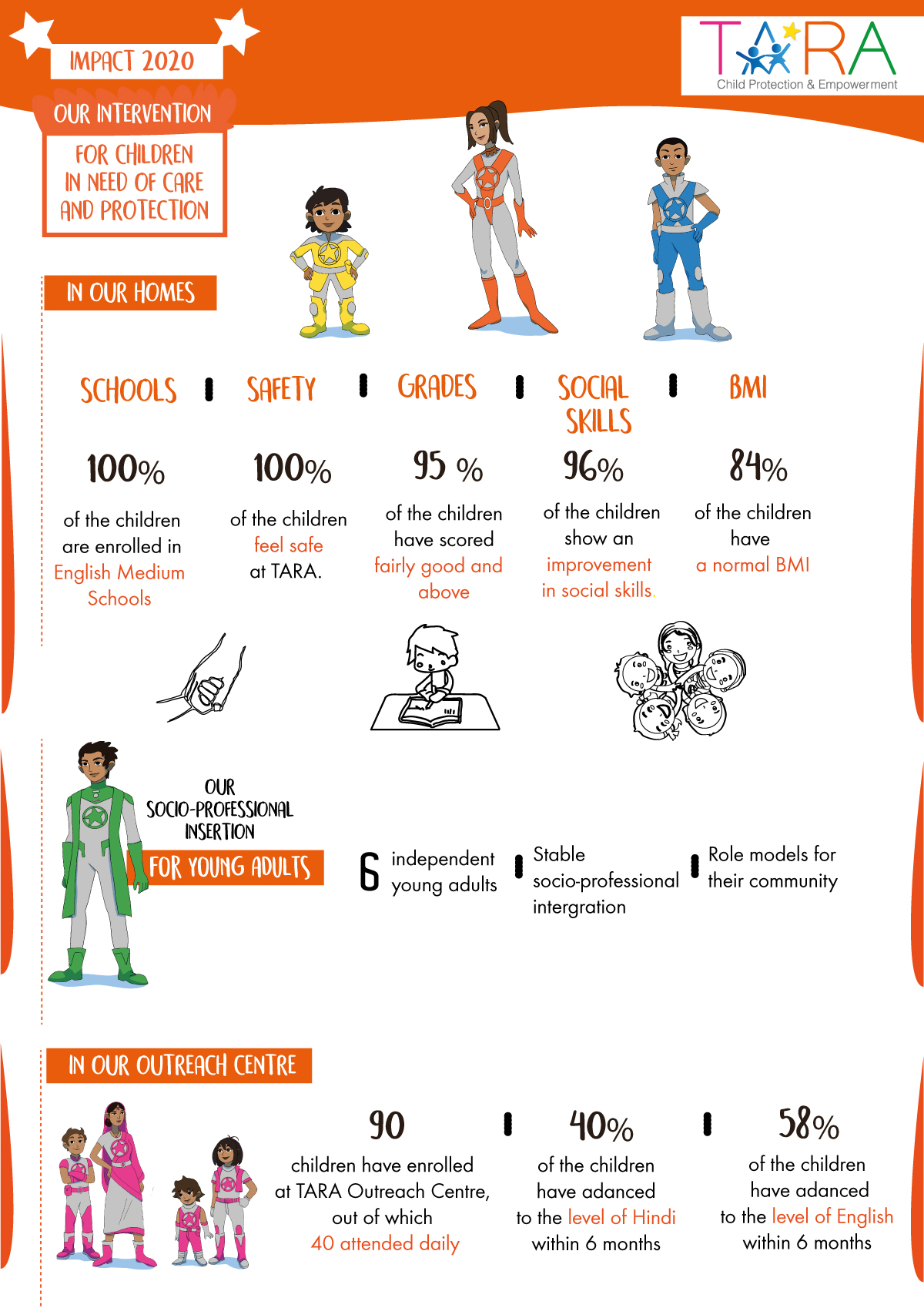 Do you want to help us bring change in the life of vulnerable children in India? Join TARA and become a sponsor.
Sponsor a child
Our stories of hope
Story of Faisal and Faiz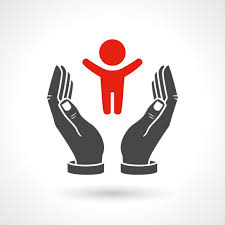 Last June, Faisal and Faiz went on vacation for a few days to their mom's place and never returned. Dismayed but determined, the whole team of TARA Boys left no stone unturned to bring the two boys back, safe and sound. Thus, began a 4-month struggle which eventually won us the support of the highest courts and saved the children. Traumatized yet relieved to be at home, the two brothers have resumed school again and their life is slowly returning to normal. Hats off to the team, their persistence also led to a change in jurisprudence!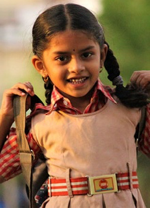 Story of Anisha
Anisha, At the age of 3, Anisha was living on the streets of New Delhi all by herself. Extremely malnourished and vulnerable, she was exploited by adults and in a grave danger. Rescued and placed in TARA, she quickly reached a normal Body Mass Index, found a reason to live, learned to speak in Hindi and in English, grew in her self-confidence… tremendously.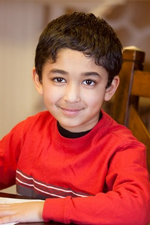 Story of Aman
Aman was only 4 when he came to TARA in the year 2013 and today, he is 10! He was still a toddler when he lost his mother. As the father had to stay out for work, he left Aman with a lady who remained ignorant towards him. He was not fed properly, there was no attention given to him and was left on his own. This led to the fall in his health. Aman was critically unwell when he arrived at TARA as he was suffering from Pneumonia and rickets. Doctors even said that it's a matter of life and death. Recently, Aman has received a reward for 'Caring and Generosity' towards other children and his teachers at school. He is also a member of his football team in the school.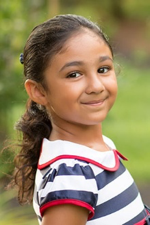 Story of Sonarika
A victim of Human Trafficking, Sonarika has suffered the pain of loss and separation at a very young age. When she was enrolled in a top school of Delhi, she was struggling with English, despite her good performance in other subjects. Her confidence was extremely low and she was hesitant to do anything. With regular support from her teachers who gave extra-classes and the continuous support that she received at TARA through tuition, Sonarika managed to score well in English, the subject that troubled her the most. She had scored an average of 29% in 2018. This year, her performance was pushed up to 59%. She is a classic example of what hard-work and commitment can do when clubbed together!
When our former TARA children turned adults
We asked one of our TARA Boys, Shyamu, to interview the former TARA children who are now independent young adults. Here are their stories:
Sunil's story
Sunil came to TARA in 2008 at the age of 12 and stayed at TARA till 2017. He now works as a maintenance supervisor for a Real Estate company. He mostly handles the house maintenance, supervises the labour and pays them for their job. He likes his job because he gets to learn new things from his labours. He also learnt leadership and management and really worked on his speaking skills.
He lives with his friends in a very nice community and they all contribute to pay rent and bills. He is still studying and working at the same time, though he finds it hard to manage the time to study as he is a full-time employee and he gets really exhausted at the end of the day. With his busy schedule, he has still found the time to install a Wi-Fi router to enjoy the media, he has supportive friends and family members, which allows him to stay connected and enjoy a fulfilling social life.
His dreams
He feels he has become much more responsible and he has started to do future planning. He dreams of making a home, anywhere in the world would be ok. When he is graduated he is keen to become a laughing police inspector because he loves their dress and sincerity and discipline. He wants to inspect people and create justice in the society.
His favorite value
His favourite value is TRUST; as he says that through trust we are able to connect with each other and it's very interesting that it takes years to build up trust but seconds to break it: "When we trust each other, we become tension free that somebody would cheat us at our back, doubt among the peers disappear and we rarely get angry."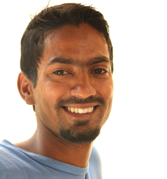 Javed's story
Javed arrived at TARA in 2009 at the age of 13. Today, with his good academic background and a degree in Tourism & Hospitality in his pocket, he worked in a travel agency for 2 years and was recently hired in a hotel in Delhi. He also organizes guided tours of Delhi and refines his French to diversify his services! He is very grateful to TARA and comes regularly to visit the children and help the teams.
He lives with his brother Jaan and his family in Okhla. He strongly believes in TARA, where he says he was "spoon fed". After stepping out of TARA, life vigorously changed, now there is no one to guide him and he has to manage everything on his own.
He feels TARA is a great place where children are well nourished and given a platform where they can polish their skills and grow up safely. In TARA, he hated when staff scolded him for coming back late from the park but now he understands it was an act of concern. After stepping out of TARA, he experienced that it's hard to survive, you have to struggle and fight daily. But TARA has developed his mind enough so that he won't go back to how he was living before.
His dreams
His wildest dream is that he would love to go to a Himalayan outward bound camp with all the TARA Boys. To entertain himself, he watches discovery, history and movie channels. He goes to parties and he meets his friends, but not that often. If he had one wish he would wish to tour the whole world.
His favorite value
His favourite value is education because when he compares his life of now with his past, it's much better and it played an extremely important part of his life.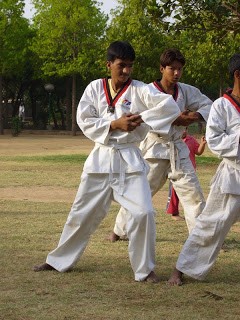 Jaan's story
Jaan precisely remembers that he came to TARA on 23rd of March 2009 and he was in TARA till 2015. He is now a 24 year-old man who works as an office administrator in a Real Estate Company. His job consists mostly of paying the bills, writing emails to clients, raising invoices & debit notes, keeping a track of the monthly expense of the company, and keeping office money in order. He loves what he is doing but the salary is disappointing for him.
He lives in Okhla with his family and his brother Javed. He says it's quite difficult to live in Okhla but we have to compromise with life. Both the brothers built a house in Okhla so it makes life a little easier. It has been 1 year since he graduated, but he is a little worried about the lack of jobs in the market. For now, he is saving money to do his master in Human Resources. He is concerned about his health as the company doesn't provide him any health insurance.
He has no words to define TARA except that it helps people to become better persons. He says "it is a torch that can show you the way in the dark as if you are left in a dark cave and do not know where to go". After leaving TARA, he realized how important the values are; he suggests we should stick to our core values as it looks beautiful when it is implemented and they define who you are.
His dreams
Being asked the question "do you regret anything in your life?", he expertly answered that regret is a negative and demotivating thought so he keeps them away. He says that he is happy with what he has got till now and will keep working to fulfil his needs. As an answer to what his wildest dream would be, he straightforwardly explained that dreams are just dreams, but that he knows he has to explore a lot; he is "trying to move in the direction of the wind or else he would get slapped by the waves of the wind".
His favorite value
From his life experience, he likes the value: courage, because in spite of having many ups and downs in his life, somehow he managed to graduate from a well reputed college and still he is alive and in good shape. He learnt to get up again after being thrashed down to ground.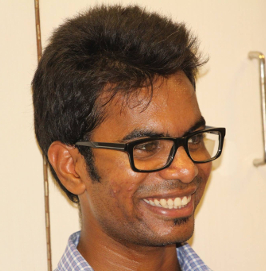 Rakesh's story
Rakesh enjoyed the privileges of TARA till 2017. Right now he is in the 20th year of his life and is working in a Decathlon store as a sports advisor. He advises the customers on what they should buy for which sport. He likes his job very much because there are no bossy people in his store.
He lives in Dilshad garden in a flat, the people around him there are good and it's a nice society. To balance his studies and job; he studies for 3 hours in the morning and then goes to the job in the evening. When he can not study in the morning, he studies at night around 12 o'clock.
The only fact that he likes after separating from TARA is that he is more independent; he enjoys his privacy. He stated that TARA is a very good place for children where bases of the children are made strong and kids are helped to build their future. He is very proud of what TARA is doing for the children. In his own word, what he is today "is because of TARA". After leaving TARA he says he met with many flavours of people, some were bitter and sour while others were delicious and sweet. He never tasted such a variety of people in TARA so it's completely a new experience for him.
His dreams
If he could make one wish he would wish for a strong house (not a bungalow), a house that can protect us from rain and maintain his whole family under one roof.
His favorite value
His favourite value is integrity; he worked hard on this value in TARA and now he realizes how important it is, it helps in creating a sense of trust among the people working around you.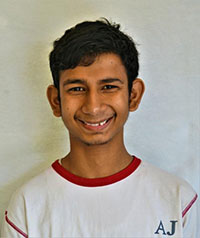 The Inspiring Story of Vinay
It will not be an exaggeration to say that the journey of Vinay's life was indeed filled with thorns. He is the victim of cerebral palsy, multiple disabilities and had heart problems. His first few days in TARA in the year 2012 were difficult. He did not want to communicate with the other children, refuse to join them for activities and preferred remaining in his own shell. We could see that he was weighed down by his insecurities and lacked confidence.
In order to help him fight his fear and win back the confidence that he deserved to have, TARA gave him an environment of security and personalized attention. For instance, we prepared for him a personalized program in which he did physical activities according to his abilities. In the year 2016, TARA arranged a surgery for his cardiac problems. You can read more about the same here.
Thinking back at all the obstacles that Vinay had to face while leaving his cocoon and interacting with people around him, Isha George, Child Welfare Officer at TARA Boys says that she is truly proud of him and was really overwhelmed with happiness to see Vinay's growth. She appreciates the person Vinay has become today, a jolly young boy whom all of us have come to admire.
Today, Vinay is a confident, young fellow who lives in a center for disabled adults called Vatsalya Gram in Vrindavan, Mathura, that can cater to all his needs. At the center, he does vocational studies, craft, computers and more! The idea is to help him in any way possible and thereby, empower him to carve his own space out in the world.
We wish him best of luck and hope that, one day, he reaches for the sky!
His dreams
For Vinay, dreams are like owning a mobile phone and then listening to songs on it. His aim is to be able to work one day, in government sector jobs and eventually shine out in the crowd of people.
His favorite value
It is very important to be a caring and kind person, according to Vinay. Helping people in need and being able to bring some happiness in their lives is what gives Vinay a lot of satisfaction. Also, he thinks it is very important to respect women. He is someone who has broken free from all the biases and prejudices that people tend to have against women.
Previous
Next
The "Street Project"
The aim of the project was to know about the girls' vision of the street, considering that they might have been in their personal experience street children, or exposed to that kind of violence, or at least had been the victims of a traumatic background.