Sponsor a child to change their life!
The children welcomed at TARA have lived for several years in extremely vulnerable conditions. In many cases they were subject to violence, abuse, malnutrition or even murder attempts. When you sponsor a child in Delhi, you show your belief in their potential and capabilities and you empower their self confidence and desire to succeed.:
When you sponsor a child:
you will have access to

the Donor Space

: a dedicated platform on our website where you will find news, academic results and pictures, as well as two letters a year from your sponsored child.
You can

call them

once a month or

visit them

by contacting us
Sponsor a Home for the amount of your choice:
You can also choose to support one of our homes (TARA Tots, TARA Boys or TARA Girls) on a regular basis (monthly, quarterly, annually) for the amount of your choice. If you choose to sponsor a Home you will have access to all the news, school results, photos and letters of the children who live there.
You can sponsor a child for one or several of the following expenses:
Sponsor
a child for*
Monthly contribution
in RS
Monthly contribution
in $
Education
5,525 ₹
$83
Home
4,250 ₹
$64
Meals
3,825 ₹
$57
Care Giver
3,400 ₹
$51
Health
3,400 ₹
$51
Bills
2,975 ₹
$45
Sports
2,975 ₹
$45
Books and toys
2,550 ₹
$38
Clothes and bedding
1,700 ₹
$26
Breakfasts
1,275 ₹
$19
Outings
1,020 ₹
$15
* For the education and the home of a child we need several sponsors
** Our NGO is under section 80g in India
*** For US donations, we partner with GoPhilanthropic, a 501(C)(3) Nonprofit registered in the US under EIN: 12-3456789
Sponsor a child and…
Offer a roof over his head, a balanced lifestyle and a family like environment
Ensure individualized attention and complete care at all times through the presence of a qualified and professional team
Ensure adequate nutrition and complete health care, which will help the child you sponsor to grow with the vitality of a healthy child
Ensure an excellent education in English Medium (English is a strong marker of social status in India) in quality schools of Delhi
Offer a daily in house tuition at TARA to allow the children to grow confident and catch up with the level of their peers at school
Develop his various soft skills by encouraging a rich extra curricular education though regular constructive leisure activities (music, dance, football, jiu-jitsu, architecture…)
What sponsorship offers
When you sponsor a child in Delhi, you contribute to a small scale organization who makes sure that your funds are properly used. 89% of our expenses are dedicated to our social mission, 11% to fundraising and accountancy. See our annual report.

We can collect your donation in India, France, the UK and the US.Your generosity is not only meaningful but also tax deductible in India, France and the USA..
Help us raise funds, talk about our cause around you and encourage your loved ones to support our fight against child abuse, illiteracy and child malnutrition in India!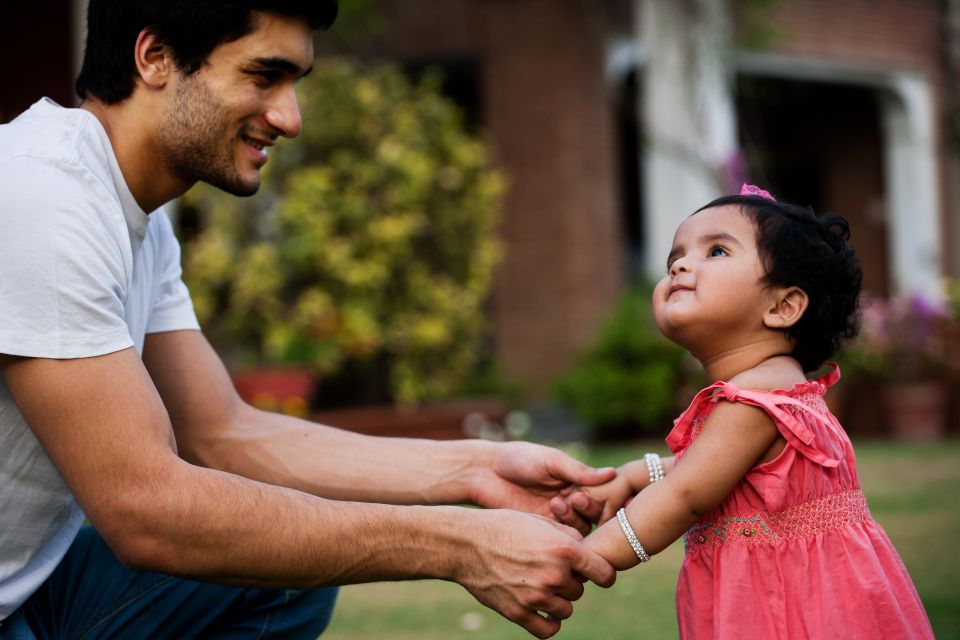 Your relationship with the child

Each and every child is very proud to hear that sponsors from all over the world are ready to support them on the way to a bright and dignified future!
If you wish, you can visit the child you sponsor once a month, or call them (to schedule the visit or the call). Therefore, you have the possibility to develop a sustained relationship. Without becoming a substitutional parental figure, you embody a positive role model and participate in TARA's work by restoring the trust of the child in adults surrounding him.
Once you become a sponsor, you will have access to the Donor Space : a dedicated platform where you will find news, academic results and pictures, as well as two letters or drawings per year from your sponsored child. In fact, the youngest children in TARA Tots develop fine arts before they can write, and are always excited to share their creations with the people who care for them. TARA Girls and TARA Boys are more interested in writing letters to tell you about their lives).

If you choose to sponsor a home, you will have access to the news, school results, pictures and letters of all the children who live in that home.
Our sponsors usually support us over the long term, which allows them to measure the sustained impact of TARA, the progress of the children and their empowerment.
They trust us
When you sponsor a child in Delhi at TARA, you make a long lasting impact and participate in a profound social change in India. You give them all the keys to change and to impact the life of their family and community. Once independent and empowered, the children who grew up in TARA will indeed be able to transmit their values and skills, thus contributing to fighting poverty and illiteracy in India in the long run.
When you sponsor a child, you give them new hope and a future they deserves. You participate in building a fairer society in India by choosing to act against social inequalities and to build a generation of educated, independent and responsible citizens.
One day, these children who mostly came to TARA with haggard looks, emotionally traumatized or suffering from severe malnutrition, will stand on their own feet. When they leave TARA, the frightened children have given way to shooting stars ready for a galaxy of possibilities.
This is the story we want to share with you when you sponsor a child.