TARA: Expanding and Reaching Out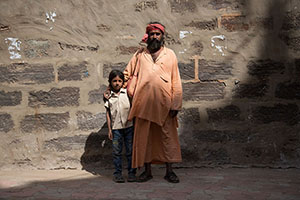 We at TARA have had a long history with child protection and education. However, we have always wanted to diversify our approach and work closer to the communities from which are children originate, support the vulnerable families so the placement of the children can be avoided as much as possible. We have set our goal to help disadvantaged families and to spread awareness related to health, hygiene, education and safety. TARA is proud to present its new program, TARA Outreach Center (TOC for short), a day care center aimed to promote education and help families mobilizing their own resources.
TOC had been in the works for almost a year before we could open to the public. A few filed surveys were conducted by partnering consultants, based on which an area of action was selected. We have chosen the village of Saidulajab, in South Delhi, as we felt that the community in this area could make the most of our support.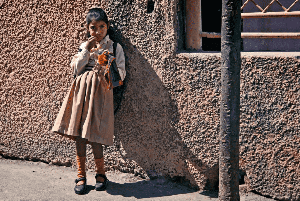 The conclusion of the report brought our attention to the importance of the size of the communities, the number of children within them and the necessity of working with a relatively stable community. We also reviewed the governmental and non- governmental services in the localities in order to identify a community where our actions would have the most valuable impact. We conducted interviews with the residents of Saidulajab as well as with stakeholders involved with the community (doctors, police, children's court, etc…) to better assess the needs of the community. According to a 2011 census report, Saidulajab has 4,279 households with a population of 17,914. The interviews revealed a great need for social and educational intervention.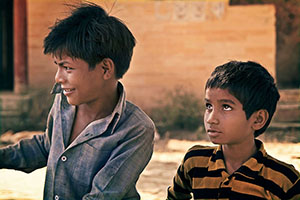 We were unsure as to how many children and beneficiaries would attend on the first day. However, the attendance had surpassed our expectations. We had a total of 40 children in the first session, out of the 50 households that were visited by our social workers. We were indeed very happy with the turnout. The number of children attending has increased in the following days. After a week of work we have welcomed 70 new children. We are getting at least 25-30 children who are coming regularly to the centre. Since examinations are going on in school many have their exams in the afternoon because of which they are unable to come in the afternoon time consistently. Amongst the children we have 20 very young dropouts. We will focus on them and try setting up a different class time for them. This is a positive sign indeed as it shows that the families are on board and very much in need the support we are willing to provide.
The first day was an introductory session, with some fun activities, which involved quizzes and some games. Most of the children who were present were already enrolled in a school but the majority was not able to speak in English, which we think is a key to succeed to get good job opportunities. Based on their age, the children were divided into three groups and were supervised by our team. The TOC team is composed of the manager Basanti, who is also the Project Manager at TARA Boys, Akanksha, a former child welfare officer at TARA Boys and Paru, the nanny. In the coming days, two teachers will be joining them as well. Javed, a former TARA Boy and now a young man engaged in his professional life, was also temporarily helping out with the program.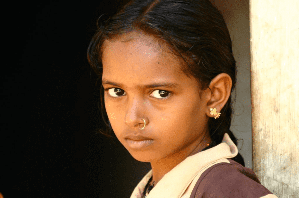 Upon arrival, some of the children were a little nervous, however, once they entered the building and were introduced to our staff, they were at ease. Once they had settled down, the children were truly excited to be there. One could easily see the fascination in their eyes and their eagerness to learn. Most of the children who attended the first session were able to read and write to some extent. Most could write their names and reply to our questions with ease and grace. The children were very comfortable in the environment we have created for them. It was very easy for them to adjust and feel safe with us. The feeling of safety was quite prevalent during the entire session. The children felt confident to speak their mind, and one could easily see their curiosity to explore. We were truly happy with the children's continuous involvement with our social workers. Their participation was truly remarkable.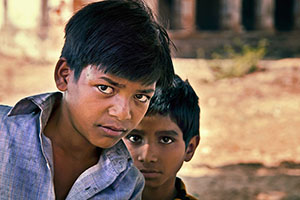 Our plan of action involves two stages. The initial, which we are in at the moment, is an introductory period, where the children and families get to know us better and feel comfortable enough to come forward with their difficulties and situations. The second phase will be more specific with regards to the needs of our beneficiaries. We shall start some intensive classes for school going children as well as school dropouts.
TOC is an ever-growing operation and we wish to expand further into more communities and reach as many people as we can.
We will update you about our new program. Stay tuned for more news related to TOC!
Posted on 04 April 2019