TARA, Five years on.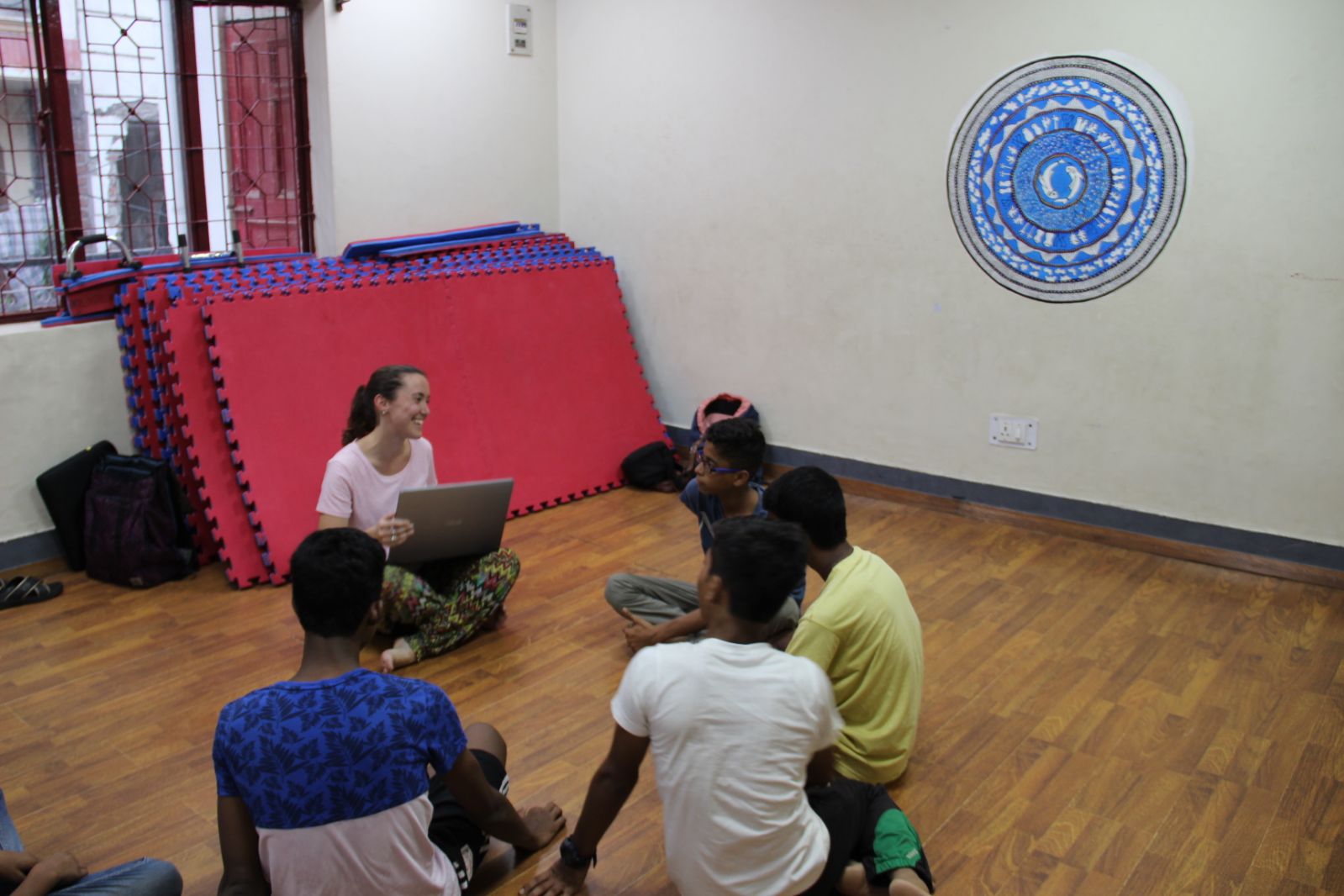 TARA at the age of 23, an experience that marks a lifetime.
Five years ago, in 2017, I packed my bags and left for a six-month trip to India on my own. I had barely arrived in Delhi, and I kept asking myself what had possessed me to come here. The heat, the pollution, the culture shock and the extreme poverty: no matter how much you prepare yourself, no matter how much you think you know, no matter the many challenging situations you have experienced, none of that prepares you for the realities of life in Delhi.
From the very start, to familiarize myself with TARA, I went on a group outing with TARA Tots. And then, suddenly, I knew why I was there. I was an intern and part of the Partnerships and Communications team. Each day, we worked from the different TARA children's homes. In order to communicate effectively on the projects at TARA, I needed to understand its core: the children.
And so, I accompanied the Tots on their outings. I remember spending Saturday afternoons at the pool with the TARA girls, and staging a play with the TARA boys. Was I really alone in Delhi? Not really, not anymore. I was surrounded by 60 children who made me grow each day.
The six months passed very quickly. And the time had come to return home. My heart was heavy, but I had many unforgettable memories. When I went back home, I realised that I didn't want the adventure with TARA to end. So, with my family and my partner, we decided to sponsor two young girls from TARA girls.
Back in Delhi five years later!
I decided to return to Delhi, but this time, only for a short stay. Going back to TARA Tots (children younger than 10 years) meant discovering new faces! The children had been at TARA for just a short time, yet they looked so radiant and their English was impressive for their age. The children would shout, run about, play hide-and-seek, and then suddenly, everything would be quiet and they would get busy, joyfully decorating the house for Diwali! I must say, I have always been impressed by the nannies who take care of the children with so much affection and professionalism!
And then, it was off to TARA boys. But who are these teens so much bigger than me? A memory of my face, but not much else, and yet, for me, seeing those youngsters who had almost become adults was very moving. They had been transformed: from the slightly bewildered children who had first arrived, they were now beautiful people in the making. The older ones provided valuable help to the staff members. They truly behaved like older brothers and role models for the younger boys. This, despite the fact that some of them had already left the home for TARA big birds when they had turned 18. At last, the moment I had been waiting for: seeing the TARA girls once again.
My sponsored child opened the door to the house and I no longer wanted to leave. Five years ago, she was a very withdrawn little girl with a passion for drawing. Today, she is a teenager, still as talented, who has discovered a passion for singing and dancing. She brims with self-confidence, is not afraid to sing alone in front of dozens of people during Diwali. She is one of the older ones at TARA girls and doesn't hesitate to say what she thinks or express her opinion during a session organized by Basanti, Director of TARA. During the discussion sessions, the girls share their feelings and opinions on various topics, ranging from current events to daily life at TARA. After five years, I now see young women who are open-minded, curious and ready to fight for their rightful place in society. I am convinced that some of these girls will even find the means to come to France one day, a dream some of them cherish.
Five years on, I can truly see the impact that life at TARA has had on these children. They assert themselves as individuals, are confident, open-minded and very aware of the world around them. And they speak better English than I do! While the organization and the team have changed somewhat, it was unbelievable to see how much the children had progressed.
Today, as a sponsor, I do not worry for them. With the help of TARA, they are building a life that is truly their own.
By Marie, former volunteer, current sponsor of two children.
Posted on 09 December 2022